Step 1 of 3
From the Customer Activity screen of your chosen location, go to Settings > Request Modes.
Step 2 of 3
In Ultimate Mode, the rating confirmation drop-down can be found in Feedback Landing Page.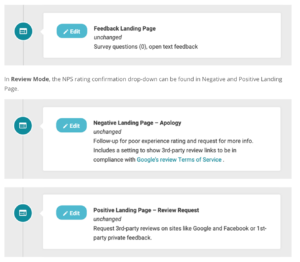 Step 3 of 3
Click Edit and click the toggle to ON. Save.
Success!
Review requests will now show the NPS confirmation drop-down.